Mentor-COACHING
Research showed that participating in coaching increased the self-confidence of women to embrace who they are as leaders rather than try to live up to others' stereotypes of how they should be. Participating in group coaching gave participants the feeling that they are not alone and a profound sense of connection and value.
International Journal of Evidence Based Coaching and Mentoring. 2017;(S11):57-69 | Learn More About Peer Coaching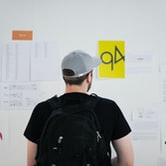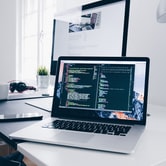 Helping you swim when you are thrown in the deep end
The value and benefits of coaching are well-documented (if not always well measured). However, in certain circumstances you also need the benefit of wisdom and lessons learned from someone with many years of experience in your shoes. The old case of we don't know what we don't know. Mentoring can help accelerate your learning and integration into your leadership role. Use my experience and knowledge as your stepping stones!
Our Approach
Stepping Stones Consulting will offer a hybrid of mentoring and coaching. Sessions will primarily lean on a co-active coaching approach which is a highly flexible, active listening process that helps empower you- while also leaving space for the incorporation of lessons learned- this is much faster than trying to figure out all out on your own or reinvent the wheel!
Individual Sessions
Private, one on one sessions- perfect for specific situations or challenges you need to work through, or opportunities you want to seize
Peer Circles
Build a network of peers while also getting coached and mentored. Join an executive peer circle with a group of 6 people in the same role as you but in different organizations and locations (to avoid confidentiality/competition or conflict of interests) who meet regularly for a set period to serve as peer coaches to one another. Excellent for those who want to network and exchange on a range of leadership challenges.
Integration of new Senior Managers
"Integration" suggests a more aspirational goal—doing what it takes to make the new person a fully functioning member of the team as quickly and smoothly as possible… Well-integrated executives can build momentum early on rather than struggle up learning curves."
Onboarding Isn't Enough", HBR May-June 2017 |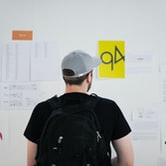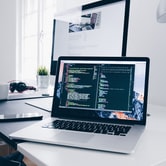 Reduce organizational risk and see leadership from day one
If your organization offers a comprehensive onboarding and integration program for new Directors, congratulations! You are in a very small minority. Unfortunately, most organizations offer some general orientation courses or webinars on company culture and policies, internal tools and forms, and maybe some general leadership training. Some offer nothing at all. Maybe there is no possibility of a transition with the person you are replacing. Where to start? How do you ensure you integrate yourself well, quickly determine your priorities, and get your team unified under your leadership?
Without a solid integration of new leadership, it can take an average of 9 months for the leadership to be fully up and running. If the person is already familiar with the country context, or has prior experience this will be shorter. But each week and month that goes by with the Director or Manager learning the ropes, team, and culture- programs are maintained but not accelerating, strategy and articulation of your organization or program's value is not happening, and the risk of declining staff morale is high. These reputational hits take little time to occur, and months and years to overcome. In a highly competitive funding environment, it is critical to reduce that learning curve as much as possible.
Our Approach
For organizations, we can discuss establishing a scheduled program tailored to the unique culture and values of your organization. Click the contact button below for more information and exploratory discussions.
For individuals, more general webinars and online courses are in the works for early 2021. If you would like to be notified when they are available, please fill out this form here.
Interim Management
"It's about providing an overqualified individual with a set of skills and experience to an organisation that cannot provide, hasn't got or cannot afford – and cannot wait for the process of permanent recruitment."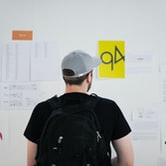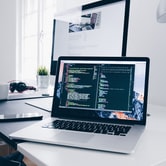 Bridging leadership gaps for a smooth transition
Many organizations underestimate the importance and opportunity of the right interim management. While there are plenty of scenarios when an internal person in an Acting capacity is appropriate, there may be others where it makes sense to bring in someone from the outside. Some advantages of interim management include:
An objective person whose only purpose is to ensure the best possible set-up for the new, permanent candidate; no conflicts of interest or internal politics in play;

The person is qualified, and often overqualified for the role, so the team benefits from someone with a lot of experience to support the transition;

A neutral, temporary party is required to address significant performance issues in the team so the new person does not have to start their posting dealing with conflict and performance issues;

There may be an opportunity or specific skill set needed on an urgent short term basis that is best served by an outsider with those specific skills, but is not required for the long term.
Bring in a highly experienced field leader to facilitate the transition between permanent leadership, or set up a new leadership position.
Special Projects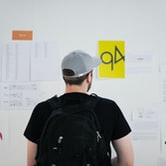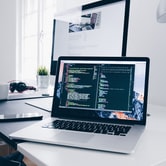 When you just need stuff done
More traditional consulting is also available when you need to bring someone in to get something done and don't want to pull precious internal resources shifting one gap to another. Stepping Stones offers consulting in:
program start-up,
onboarding/integration of a program team,
program management assessments/evaluations,
strategic planning,
risk assessments,
alignment of staffing and structure to mission and goals
execution of tasks or projects related to program management and human resource management
support in implementing recommendations from assessments or other consultancies.
Stepping Stones is not just about providing you with a report and a to-do list, but actually implementing and getting tasks completed.
Fees are project-based. Quotations with estimated timeframes can be provided based on a scope of work stating clear deliverables.